For a fee, Marvilla Parks offers a holiday cancellation and interruption insurance policy, through its partner Gritchen Affinity.
The price of this policy, which can be taken out when booking, varies according to the cost of the holiday.
1) What does this insurance cover?
This insurance offered by Marvilla Parks at the time of booking covers 95% of life situations/accidents (unwanted and random external events) linked to unforeseen personal issues: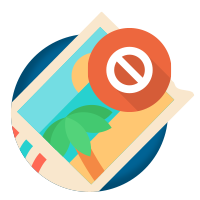 Cancellation: Reimbursement of sums paid in the event of the cancellation of the holiday.
Late arrival: Reimbursement of sums paid and not used following a late arrival.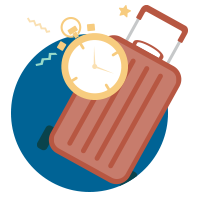 Interruption: Reimbursement of sums paid and not used following an early departure.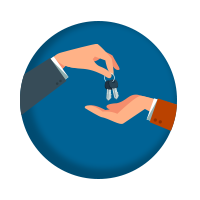 Replacement car: In the event of a breakdown, material accident or theft of your vehicle.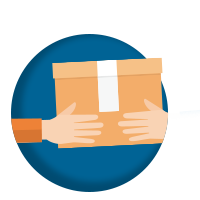 Item accidentally left behind at the campsite: Refund of shipping costs.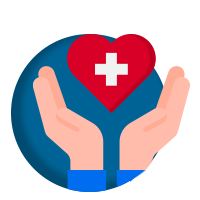 Assistance guaranteed: Full cover for medical repatriation: transport costs and medical costs
This insurance also covers any person registered in the insurance policy as a participant.
For more details, you can consult the General Terms and Conditions of Insurance.
2) How do I take out this insurance?
This insurance can be taken out when booking your holiday, by telephone with an advisor or by adding the option to your basket when booking on our website www.marvilla-parks.com .
⚠️ It can only be added within 48 hours of booking, provided that you do not already have knowledge of a claim to declare. Any late addition may lead to a stricter control by the insurer in the event of a cancellation request.
Please note that the cancellation insurance will not cover events prior to its subscription.
3) What period does this insurance cover?
Thanks to this insurance, you will benefit from a broad cover as it takes effect as soon as you place your booking and lasts until the end of your stay when you leave the campsite. It covers you for the main health, professional and daily life problems (an exhaustive list is available in the terms and conditions of the insurance policy).
4) Does the Insurance cover me in the event of a situation linked to the COVID-19 health crisis?
In the event of a government decision, it will not be this Insurance policy but our Zen & Flex Guarantee which will cover the compensation for your stay if it were to be cancelled (e.g. in the event of a lockdown, travel restriction, border closures...).
Conversely, in the event of a personal COVID situation (if you have a severe form of COVID) this Cancellation Insurance will cover you and you will be reimbursed for this reason (subject to providing the requested supporting documents).
For more details, you can consult the Insurance Product Information Document which details the examples of the cases covered by the policy.
5) What is a loss and how do I report it?
Any contingency or unforeseen event covered by the insurance preventing you from going on holiday or forcing you to interrupt your stay is considered to be a "loss".
In the event of an insured claim, you must notify Marvilla Parks of your waiver in writing and declare your loss to the insurer within 10 working days following the appearance of the loss (time limit reduced to 2 working days in the event of a flight), and provide Gritchen Affinity with the necessary information and supporting documents.
There are 4 ways you can declare your loss:
Online declaration on the website www.declare.fr :
You will be able to declare your loss on this site, upload and send your supporting documents, and also follow the progress of your claim.
By email:
You can inform the Insurance company by emailing: sinistres@campez-couvert.com .

By post:


You will need to write a letter and send it to the following address:


Gritchen Tolède et Associés
Sinistre –Campez couvert
27 Rue Charles Durand – CS70139
18021 Bourges Cedex

Via the "Safebooking" app:
You can use this app to declare your loss, as well as follow up and complete your claim using your smartphone.
Losses cannot be declared by telephone.
6) Is there a withdrawal period in case I change my mind?
You can cancel the Cancellation Insurance for your holiday by writing to the Marvilla Parks booking centre.
To do so, there are 2 scenarios:
In the event of an Option

: all you have to do is ask an advisor to remove it from your file before making a payment.

In the event of a Confirmed Reservation

: you will need to contact our teams and notify them of your request in writing within a maximum of 14 days after validation of the booking.
After this time, it will no longer be possible to remove the insurance service from your file.
7) In summary, what are the advantages of this insurance?
✔ Insurance covering health (including COVID-19), professional and everyday life problems✔ Simple and quick subscription via the website or by phone at the time you make your booking
✔ Simplified reimbursement within 48 hours
✔ Valid for all occupants
✔ Applicable to all bookings, not limited by the duration of your stay or the destination
✔ Make your claim in just a few clicks
You may be interested in this article: